The season is flying by but summer isn't over yet which means you still have time to try the hottest summer fashion trends of 2022.
This season's trends will encourage you to get out of your comfort zone and make a statement. So while you're debating between wearing a shade brighter than the sun or adding a body chain to your look (my vote is to do both), it's important to remember that the greatest accessory for your outfit is an "I'm hot and I know it" attitude.
But you don't have to just take my word for it. I spoke with supermodel Chanel Iman about her summer fashion tips for feeling and looking your best. Since Chanel Iman has walked in countless fashion shows and worn every trend before they've hit stores, I fully trust her input on this summer's trends.
Iman says, "If I've learned anything throughout my career when it comes to fashion, it's to be bold and confident when showing off your style – and most of all being yourself. This summer, bold patterns are a hit!"
1. Hot Pink Everything
Right now, the name of the fashion game is "the brighter, the better" and hot pink are just about as bright as it gets. The shade first rose in popularity when Valentino made it the one and only color on its runway last season and pretty much every celebrity has worn it since! Just when it seemed like pink couldn't get any hotter, Barbiecore, the nostalgic bimbo fashionista look, resurfaced.
Coincidentally (or not so much), photos of Margot Robbie and Ryan Gosling decked out in pink on the set of the upcoming Barbie movie were released at the same time. I predict that bright colors will last through the fall but summer is definitely the peak time to wear them.
If wearing a completely hot pink outfit is daunting, take some advice from model Chanel Iman and incorporate neons within your accessories. "Since my style is more colorful and laid back, taking a simple dress and making it pop with accessories is always my favorite way to elevate my summer looks," Iman says.
Slinky High Neck O-ring Dress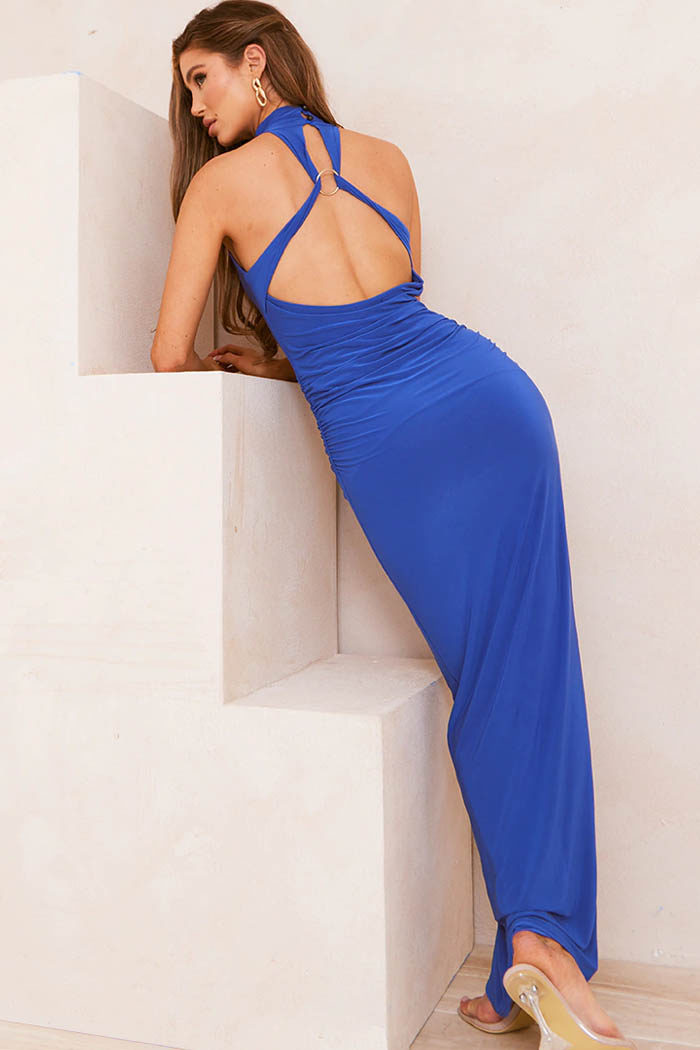 This hot pink dress with cut-out detailing is the perfect way to make a statement for a summer dinner or night on the town. Plus, if you want to tone it down, you can always wear a neutral-colored blazer on top.
2. More Mesh
Dressing for summer heat often means ditching layers and outfit elements that add detail in order to stay cool which is why I love the mesh trend so much. Mesh adds texture and dimension to any look and can be worn for any occasion.
For example, a mesh dress without a slip is the perfect swimsuit coverup or a mesh tank can be paired with layered jewelry and baggy jeans for an effortlessly cool day look. My favorite iteration of the trend is crisp white mesh dresses (like the one pictured above). Pair the dress with a contrasting bag and bright shoes to complete the look.
Openwork Cotton Dress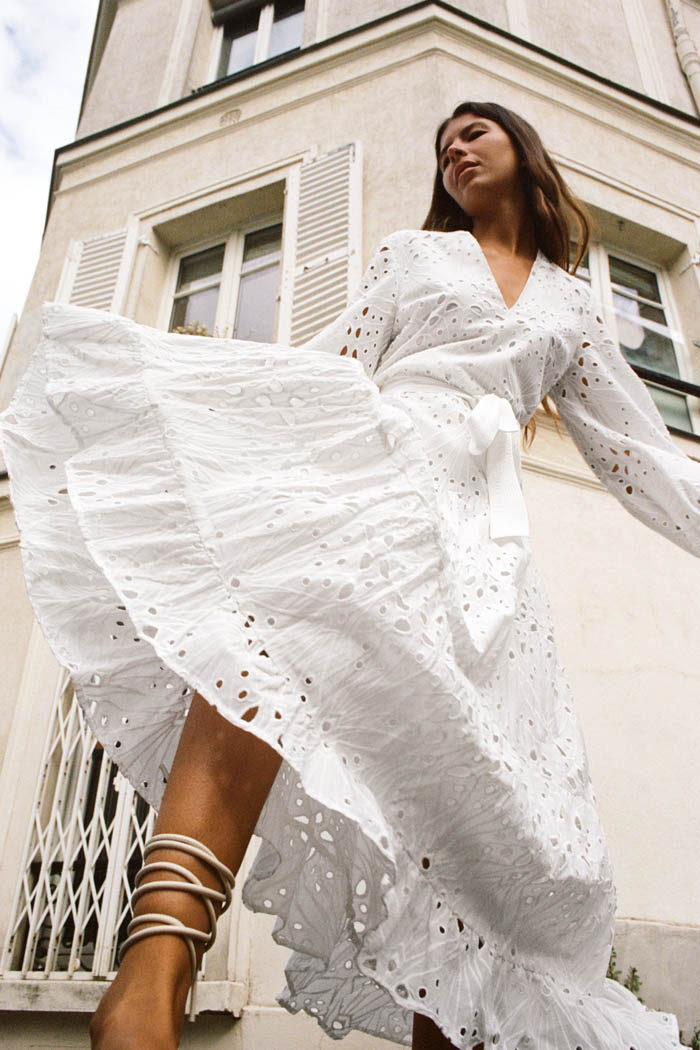 This cut-out dress from Mango comes with a slip underneath and hits right above the knee. The mesh overlay is supposed to be a bit oversized so don't be afraid to size up.
3. Woven Handbags
Only using a woven bag for days by the ocean? Beach, please. The beach bag has been downsized and is ready to be carried from the city to the country, to the pool, and back again. Designers like Loewe, Balenciaga, and Prada have created durable versions of braided basket bags that are meant to be carried as handbags.
The material and shape are obviously perfect for summer and are a great way to bring the coastal grandmother vibe to your everyday life. Whether you pick a colorful iteration or stick with the classic neutral tones,