In a new article, New Idea uses a large photo of what appears to be Ryan Reynolds and Sandra Bullock walking on the street together and in a bold headline proclaims the two were "caught out." However, upon further reading, the tabloid switches its tune and purports something very different.
According to the publication, the former lovers are reuniting for a romantic, sexy comedy. But, the tabloid claims the one person who's not thrilled about this is Reynolds' wife, Blake Lively. The outlet revealed Lively isn't impressed at the prospect her husband could be "locking lips" with Bullock on the silver screen.
An insider states the Gossip Girl star, "trusts Ryan implicitly and won't forbid from taking this part, but the idea of him getting cozy with Sandra makes her uneasy." The source continues Reynolds is known to have a "huge soft spot" for Bullock and lights up whenever she comes up in conversation.
"Plus," the insider adds, "anyone who saw them back when they dated will vouch for the incredible chemistry and attraction they shared." The magazine contends Reynolds and Bullock continue to "raise eyebrows" because of their "gushing comments" of each other and because of their "ultra-flirty friendship."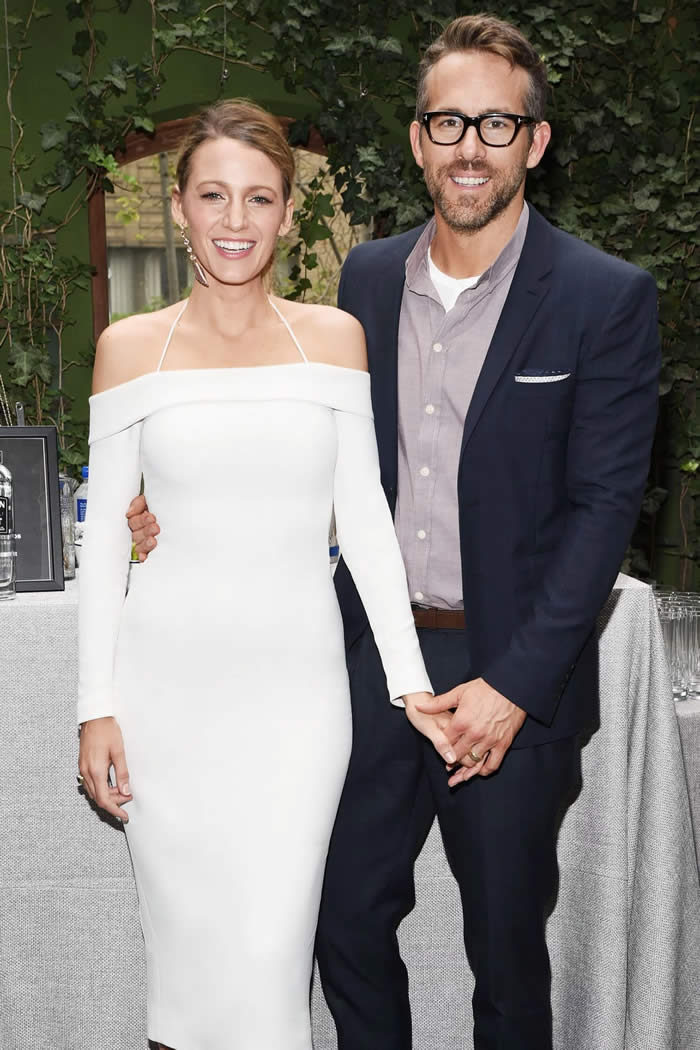 "This is hard for Blake, but ultimately there's not much she can do because it's a great role and Ryan is dead set on it," the insider discloses. The informant concludes Lively will "stick to her recent agreement whereby she'll do the bulk of the child-raising, while Ryan brings home most of the bacon for the foreseeable future. But it still stinks, especially when he fawns over Sandy so openly."
There are so many things wrong with the story, We'll start with the fact that the article is a classic bait and switch. The tabloid claims Ryan Reynolds was "caught out" with Sandra Bullock, but that never happened.
Upon investigation, we discovered the photo the magazine used as evidence was a photo-shopped image  taken in 2017 when Reynolds was seen with his mother. Bullock was not with them, her image is photoshopped in.
Next, the narrative speaks about Reynolds and Bullock reuniting for a "sexy, romantic comedy." In reality, there's no confirmation yet if Bullock and Reynolds will be starring in the film, The Lost City of D. Additionally, Gossip Cop has corrected rumors about Blake Lively feeling uneasy about Reynolds working with Bullock in the past. Simply put, none of this is true. Reynolds and Bullock have a good friendship and it best to just leave it at that.
New Idea has been busted by Gossip Cop for its incorrect reporting in regards to Reynolds and Lively in the past. Months ago, we corrected a report from the tabloid that asserted Ryan Reynolds and Blake Lively were in "marriage misery".
Anyone can tell from their humorous Instagram posts the two are far from being miserable in their relationship. Trusting this outlet with any sort of "insider" information about Blake Lively and Ryan Reynolds is a mistake.